And The Traveler EP

Westchester, New York's And The Traveler commissioned me to paint and design the
CD jacket for their 2015 EP. The 5-song effort revolves around the story of a traveler who
wishes to break the catatonic state of a young girl by sharing his stories with her.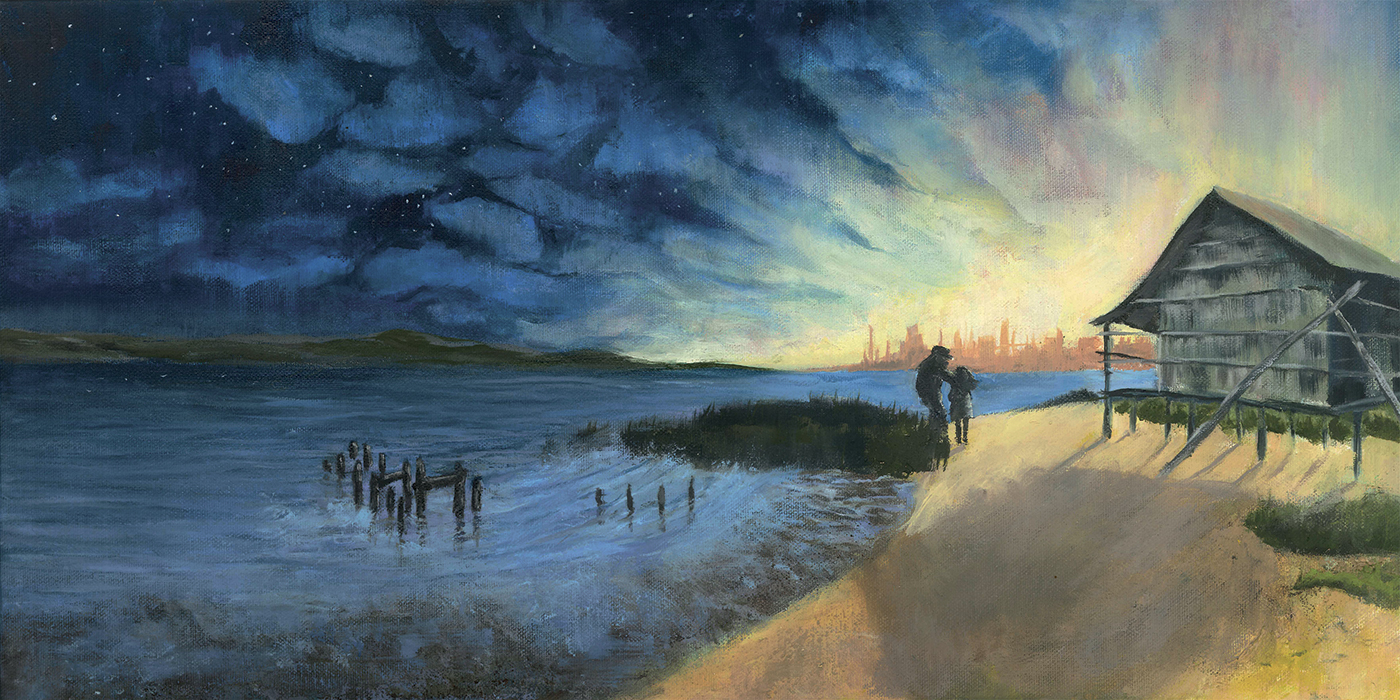 24in. x 12in.
Oil & Acrylic on Canvas
< Back to Clients
---
Nectarine Studio, 2019.
All images create by and belong to Nick Robinson.